The e-Learning platform DEMO Version of DynDevice with e-Commerce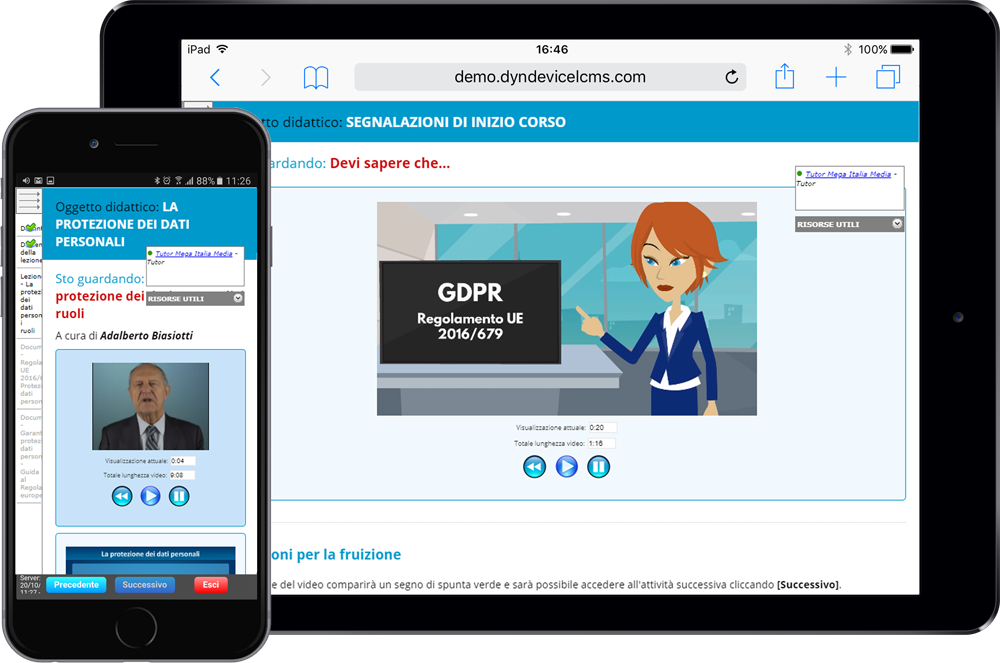 If you want to try the Demo e-Learning platform, and this is your first time, please consult the "Quick Start Guide".
The e-Learning courses have been realized with a rigorous educational teaching system, that oblige the learner to view the integral course; Click here for more details.
All courses are accessible from any device with a web browser (PC, Mac, Tablet or Smartphone).
All courses on this web site have been realized in the international format for e-Learning SCORM ™; this platform is Certified SCORM™ 2004 3rd Edition.
The e-Learning platform
DynDevice
and the logotype

are technical solutions of
Mega Italia Media
.
The Features of the e-Learning platform
HR HR Management
HR Management, medical visits, tasks, skill management and evolution with training paths.
Website with e-Commerce
Management of the company's website in an professional way with e-Commerce of training/integration courses.
Intranet aziendale
Evolution of the e-Learning platform on your company's intranet through dedicated features.