Courses fruition
Enjoy your eLearning courses from any device (personal computer, tablet or smartphone), in freedom, ease and complete autonomy.
HR & Intranet
Manage Humna Rosourses, medical examinations, tasks, skills management and a complete corporate intranet through dedicated features.
eLearning Shop
Manage your company website in an advanced and professional way with an e-Commerce of products and training and integration courses.
DynDevice DEMO eLearning platform
If you want to try the Demo e-Learning platform, and this is your first time, please consult the "Quick Start Guide".
The e-Learning courses have been realized with a rigorous educational teaching system, that oblige the learner to view the integral course; Click here for more details.
All courses are accessible from any device with a web browser (PC, Mac, Tablet or Smartphone).
All courses on this web site have been realized in the international format for e-Learning SCORM ™; this platform is Certified SCORM™ 2004 3rd Edition.
---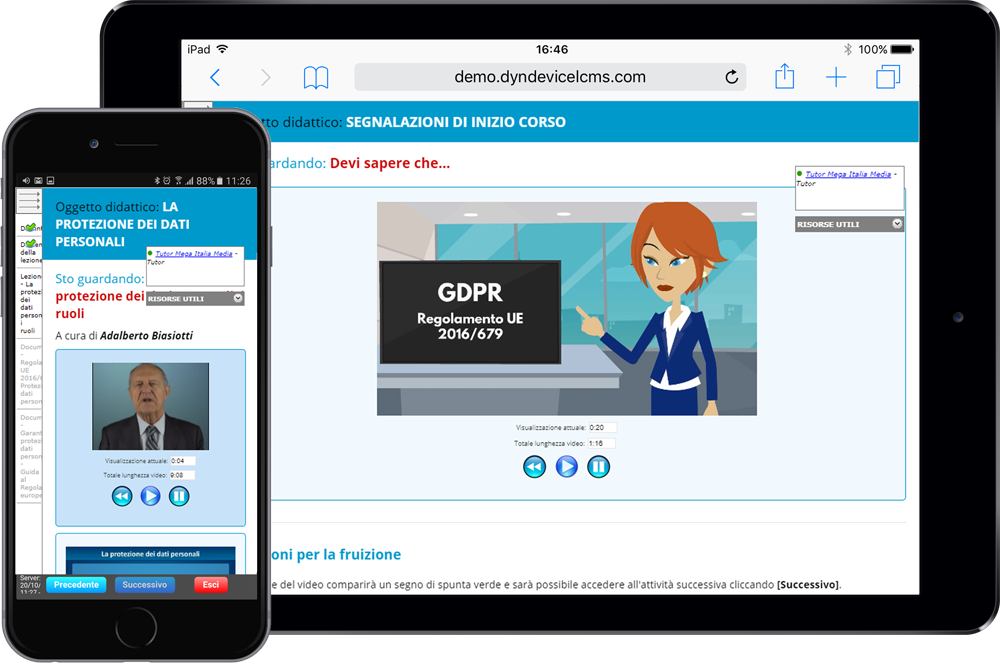 PROMO VIDEO
Discover DynDevice LMS in a minute
Do you want to change the way you train?
Try DynDevice LMS, the eLearning system to manage all company training.